Projected Fees for Training, Speaking, and Coaching for Etiquette Experts in 2020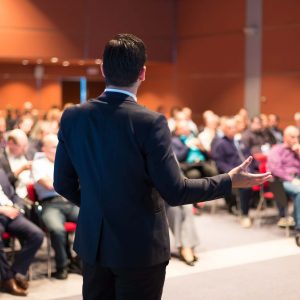 The projected fees below are based on averages a Business Etiquette Expert may expect to receive in the majority of major cities around the world.
Although ABETA makes no guarantees regarding expectations to receive the fees mentioned below, if a trainer has the speaking talent and the marketing abilities to promote themselves to train, speak and coach on the topic of American Business Etiquette using American Business Etiquette Trainers Association's content in its 21-modules, the fees stated below are fair and standard.
Corporate Training fees vary depending on the size of group, half-day or full-day or multiple day trainings. Average training fees can range from $500 to $5,000 per half day; a half day is generally 3 ½ hours of training. An average rate for corporate training is typically in the range of $500 per half day. The more successful you become, continue to raise your rates until your training rates are $10,000 per day.
Etiquette Coaching is either on the phone (almost all coaching is conducted over the phone) or in person. Since coaching is an intense process, coaching sessions are less than 60 minutes whether they are on the phone or in person. Fees can range from $50 to $200 per session (less than 60 minutes). An average rate per coaching session is seldom less than $100 per session. The more successful you become, continue to raise your rates until companies or individuals pay you $500.00 per hour (or the current going rate).
Keynote Addresses at a conference or convention are generally less than 60 minutes in length, and you can expect to receive between $250.00 to $5,000 per keynote address. An average fee rate for a keynote address is seldom less than $500 per keynote address. And, in most cases, you may sell your books, tapes or videos in the back of the room after you speak which can result in enormous sales. The more successful you become, continue to raise your rates until you can demand speaking fees between $2,500 and $10,000 per keynote address. Often, groups may allow you to sell your books and CD's in the back of the room. You may make your own CDs, pamphlets, books, video or audio tapes using all the ABETA materials. The majority of all speakers in the world today make their largest income right after they speak, in back room sales. I know many speakers who sell thousands of dollars in additional materials after speaking. The more variety of information you offer on your sales table, the more they'll buy, and the more you can expect to make.
Additional Services Available – Same Day at Same Event:
Master or Mistress of Ceremony: $500 to $1,500 per event
Panel Participant: $250 to $500 per event
Panel Moderator: $500 to $750 per event
Panel Facilitator and Breakout Speaker: $250 to $500 per event
If you would like to receive Executive Coaching from Phyllis Davis to learn how to market your etiquette consulting practice, the marketing/coaching fee is an additional $500.00 for 3 one-hour, over-the-phone, coaching sessions generally held a few days apart.