American Business Etiquette Certification Training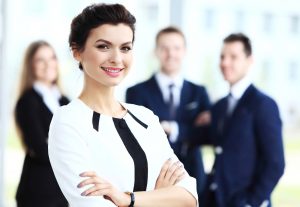 Become Certified as an Etiquette Expert in American Business within American Business Etiquette Trainers Association (ABETA)
ABETA's online training is taught within companies within the US and by ABETA Certified Etiquette Experts throughout forty countries and has done so for the past thirty years.
This training is offered by Concept to Licensing LLC on the Classmarker platform. It is a self-paced and easy to understand course. 
Our curriculum has been time-tested and continually updated for changing trends related to customs and technology.
---
—  READ about the many profit centers available for your American Business Etiquette Certification.
— PROJECTED FEES for Training, Speaking and Coaching for Etiquette Experts in 2018
— READ THE OUTLINE for the twenty-one etiquette models available through ABETA.
---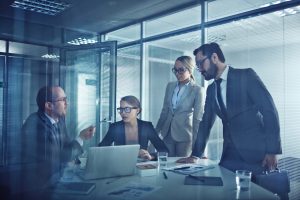 This training is ideal for trainers within companies, and for individuals who want to operate their own home-based business.
 The content in  ABETA's modules is the foundation for certified Etiquette Experts to use when they speak, write, train and coach globally.  ABETA has trained and certified both women and men as etiquette experts in the US and countries around the world.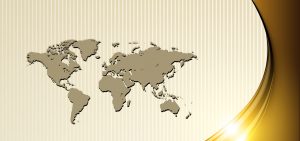 Think GLOBALLY as an Etiquette Expert and make money by offering trainings in real-time with easy-to-use 'eyeball cameras' that sit conveniently on top of your computer monitor. Train for companies, call centers, meetings and conferences ALL OVER THE WORLD. Sell your training services in the United States or GLOBALLY!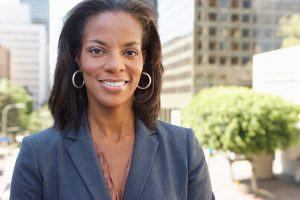 After your certification training, you'll receive all the 21-module teaching curriculum in a convenient Word .doc format!
ONLINE TRAINING: American Business Etiquette Trainers Association (ABETA) provides the curriculum from our twenty-one module Train-the-Trainer Syllabus through an online self-paced training format along with questions to be completed by the participant in a simple open book quiz format. This process continues throughout the 21 sections/chapters of the syllabus. The fee for this 'online training' is $3,000 to be paid before training begins.
At the satisfactory conclusion of the training(s) and testing, a Certificate of Completion Diploma from American Business Etiquette Trainers Association (ABETA) is issued to the participant. This agreement offers legal access to the copyrighted materials and curriculum to use the Intellectual Property for their purposes to train, speak, use as the basis to write and publish articles, create audio or videotapes on the topics, offer podcasts, write articles for publication, etc.  Certified Etiquette Experts may use the materials for profit, or they may reuse them for no fee. After the certification fee, no further fees are ever paid to American Business Etiquette Trainers Association (ABETA), Concept to Licensing LLC, or Phyllis Davis.
ENROLL in American Business Etiquette Trainers Association Online Certification Training. Fee US$3,000.00. Once your payment has cleared, we will provide you with the login information to begin your training.
Most participants complete the training by devoting one hour per day for one week to ten days. After you complete the training satisfactorily, you will receive a formal diploma of graduation from American Business Etiquette Trainers Association by mail. This training is available for in-house trainers within companies as well as free-lance trainers interested in building a consulting, coaching and speaking practice anywhere in the world.
After 40 years of developing our fine-tuned training modules, the information has been continually modified to adhere to corporate scrutiny and evaluations. We continue to update and revise our topics as changes enter the marketplace such as issues related to texting, Twitter, cellphone etiquette, social media, less-formal business introductions, meeting etiquette, and multi-generational issues arise in the workplace.
Would you like to Receive Top Fees for Speaking and Training?
Your ABETA certification puts you in the position of being a recognized expert to become a global resource for the media (television, radio and print) as an etiquette expert. It also puts you in front of key executives, top-level people in management positions, and those who want to better themselves for success.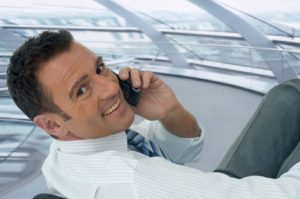 ENROLL in American Business Etiquette Trainers Association Online Certification Training. Fee US$3,000.00. Once your payment has cleared, we will provide you with the login information to begin your training.
What measurable results can a company expect by offering etiquette training to their employees?
Reduced levels of stress and higher levels of communication
Increased skills for developing ironclad levels of rapport with potential customers as well as with their existing client base. And, a higher "close rate" of turning prospects into loyal customers
The skills to neutralize embarrassing or awkward moments in person or on the phone
Enhanced corporate culture and employee loyalty
A higher level of customer loyalty
Improved retention of top talent
Reduced turnover and absenteeism
Increased workplace morale and higher levels of productivity
Higher levels of self-confidence in the workplace with co-workers and customers
Lower incidents related to diversity insensitivity regarding gender, ageism, ethnicity, religion, disability and sexual orientation.
And many other key issues that reduce or resolve specific workplace and behavioral issues.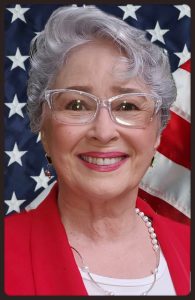 CLICK HERE for Endorsements for Phyllis Davis
Call or email Phyllis Davis, Founder and Director of American Business Etiquette Trainers Association today for more information.
800-906-0256 (EST) or 804-467-3752   EMAIL